Johnno: Bulldog Through and Through by Brad Johnson SIGNED BY JOHNSON
Average Rating:
Not Rated
1st edition, paperback in as new condition.
SIGNED AND DEDICATED BY BRAD JOHNSON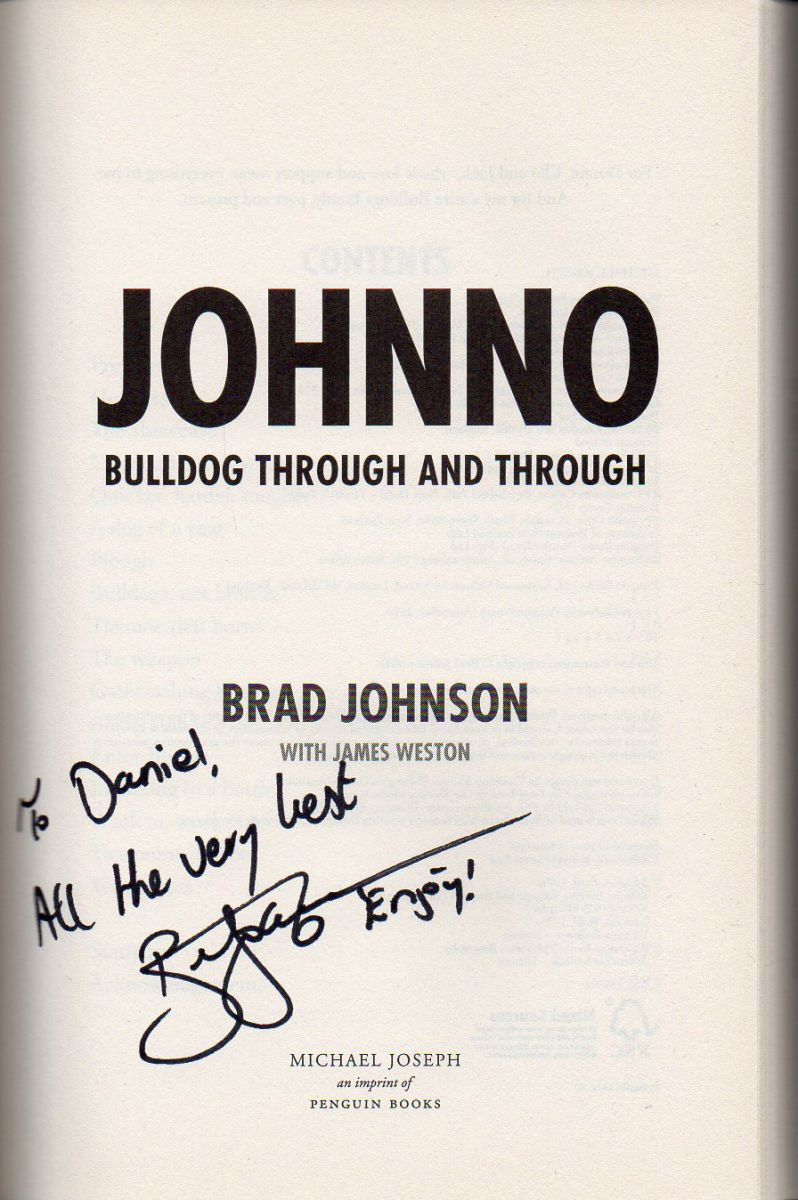 Brad Johnson grew up in Melbourne's western suburbs, never dreaming he'd one day become captain of the Western Bulldogs and the club's games record holder. He's the Doggies' pin-up boy – a true working-class man - known as the 'smiling assassin'.
But beware of the dog. Behind that broad smile lies a steely determination to succeed. Johnno's durability and consistency over a sixteen-year career have made him a widely respected player and a great leader, on and off the field. He has witnessed the club's transformation from a culture of losing to one of winning, within reach of its second premiership.
Johnno has great stories to tell about his teammates - the early days were shared with Dougie Hawkins and Libba - and he played with many 300-plus game legends (Chris Grant, Scott West and Rohan Smith). He was part of the club when Ted Whitten lost his battle with cancer. Brad has a candid view on coaching, having played under three different coaches (Terry Wallace, Peter Rhode, Rodney 'Rocket' Eade). He's seen his beloved club almost go under, and he's captained it through its resurrection.
This is the story of the Western Bulldogs' last two decades, as seen through the eyes of its favourite son.
ISBN: 9781921518447
Write Review
Your Name:
Your Review:
Note:

HTML is not translated!
Rating:
Bad
Good
Enter the code in the box below: